Our multi-purpose entertainment venues are steeped in history and offer an exceptional backdrop, whatever the occasion.
We're a family-run business and we work hard to ensure that we bring our service to you with a personal touch. Behind us we have a fantastic, dedicated team. They not only bring the highest level of skill and expertise but are focused on delivering a first-class, professional service.
Food is also a big part of our offering. We are committed to using fresh, local, seasonal Scottish produce that has been carefully sourced. Our dedicated in-house Head-Chef drives forward this ethos, creating innovative menus and exquisite food, using only the finest flavoursome ingredients – all with a dash of passion, creativity and culinary excellence.
Our best bits so far...
We won SME of the year in the Scottish Business in the Community Awards 2013
We were winners of the Best Small Venue in the Scottish Event Awards 2009
In 2010 we were nominated for the Best Unusual Venue in the UK Events Awards
We're listed in the Lonely Planet/Singha beer guide as one of the best venues in the world!
In 2016 we are proud to be the only Scottish venue nominated for Best Historical Wedding Venue in the UK Wedding Awards!
About the venues...Edinburgh Vaults
You could say we're at the heart of Edinburgh's underground scene. Our venues form part of the legendary Edinburgh Vaults - a distinct series of chambers formed in the 19 arches of the South Bridge.
From taverns and tradesmen's workshops, a red light district and even, a rumoured hunting ground for serial killers Burk and Hare – each vault has its place in history and a story to tell. They were also home to an infamous distillery that once labelled the area 'Whisky Row' and, at some point they served as stables to the Royal Families' bodyguards, the French Cavalry.
But, then they lay hidden for around 100 years. Until we rediscovered them that is. Our unusual story begins in the 1980s with the discovery of a tunnel leading to the original vaults. This tunnel now has its own place in history as it was the legendary escape route for rugby player Christian Raducanu from the Romanian secret police, allowing him to seek political asylum weeks before the Romanian uprising in 1989!
Following the Great Escape, we spent a huge amount of time excavating the vaults, carefully restoring and preserving their authenticity, with our own fair hands, to retain the original features. The results are pretty special and, in 2002 we opened The Caves , bringing a new and distinct entertainment venue to Edinburgh.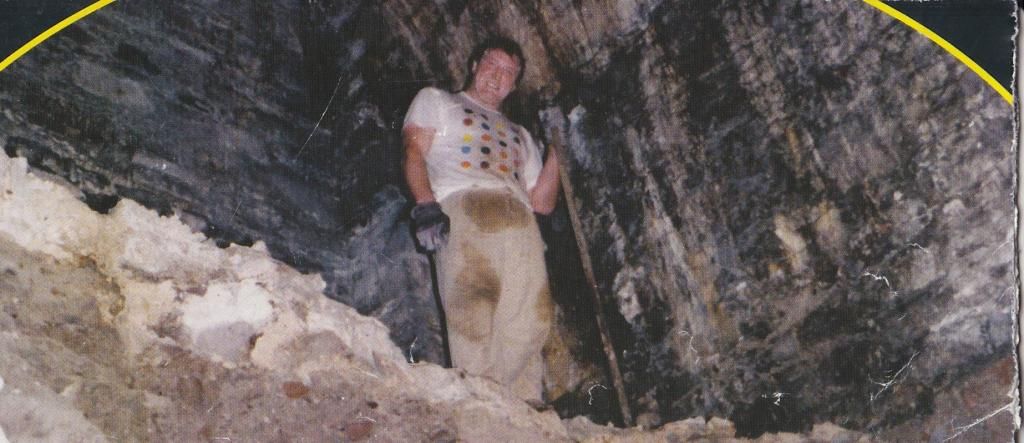 The Caves
We established ourselves quickly as one of the most exciting haunts in the city, hosting everything from weddings and private events to club nights and Fringe Festival acts.
We're pleased to say it's going well... we have catered for over hundreds of weddings , had hundreds of live acts performing, including Passenger, Emeli Sandé, Marlena Shaw, Travis, Amy Macdonald, and, hosted a huge range of private events from birthday parties to corporate functions to brand launches and celebrity dos.
The Rowantree
And, we're growing. In 2007, we unlocked more of our vaults with the opening of The Rowantree to compliment The Caves (it's essentially a mini version) – the ideal space for more intimate weddings and events. Steeped in history, this venue was originally called Lucky Middlesmass's Tavern, a watering hole frequented by all the figures in the Scottish Enlightenment: Rabbie Burns, David Hume, Adam Smith and Deacon Brodie. James Watt and Benjamin Franklin also stopped by.
Marlins Wynd
More recently, we acquired Marlins Wynd in 2013 – giving us our current trio of Unusual Venues. With its reception room and vaulted cellars it's the perfect match to our portfolio. Its history ranges from being a bolthole for the various occupants of both noble establishments in the 16 th century, to an interrogation centre for Edinburgh's legendary witch-hunts, and even a (bloody) surgeons operating theatre!
Get in touch today to book one of the most exciting venues in Edinburgh!